Walking for Bailey
Our story is one that those close to us know so well, but many people in our lives don't and so we want to speak up and be a part of helping make a change for our very special children.
Our son Bailey was diagnosed with Level 3 Autism Spectrum Disorder at 18 months old. We first noticed a regression in Bailey at about 14 months old and around that time a very close and dear friend of ours with many years of experience in early childhood education had come to stay with us. We had been explaining to her about some of the "funny" things Bailey had been doing for some time. She then made the hard decision to open up to us about her concerns - based on her knowledge and expertise in working with young children - with Bailey (to which we are eternally grateful) and we decided to look further into it. We immediately started adding up all the quirky things about him from the previous 12 months and any concerns we had about his development. One day I sat down and made 32 phone calls to pediatricians and autism specialists within a few hours from where we lived to try and book Bailey in for an assessment and after many hours I felt so defeated. I remember bawling my eyes out but feeling like I couldn't call a single person I knew as no one would understand the extent of my concerns. Finally I got a hold of one of the psychologists at Autism Spectrum Australia and after a brief explanation of all of Bailey's issues she felt we needed to have an assessment done immediately and booked us in for 4 months later. We had a 5 hour assessment and our diagnosis was bitter sweet. We had done enough research to know that a serious diagnosis would help us get the funding we would need to get Bailey the early intervention he needs at a very young age but it also meant our beautiful baby boy would potentially have many struggles in life that we had never foreseen for his future. Our world was literally turned upside down. 
Fast forward 7 months and we have the most gorgeous 2 year old boy in the world. However he is non verbal, struggles with every day interactions, has severe anxiety, sleeping issues, sensory issues and a global development delay. Our day to day - while there are many highs - is a struggle. He currently undergoes regular physiotherapy for low muscle tone, speech therapy, occupational therapy and works alongside an early childhood educator to work on everyday goals.
Being a mum of someone with autism has been so much harder than I could have ever imagined, but I've never been so motivated to help anyone so much in my life. Our babies don't have anything wrong with them, their brain's just work differently from neurotypical people and they are so special in their own way. But they do individually need assistance and help in many different areas including learning and education, speech, behavioural, emotional support and beyond and without the right support this is not possible. 
Therefore..
We've stepped up to Walk for autism to help create a world where no-one on the autism spectrum is left behind.
We'll be challenging myself to walk 10,000 steps a day for 8 days while raising much needed funds to support people on the autism spectrum.
An estimated 1 in every 70 people is on the autism spectrum. Along with their family members, this means autism is a part of daily life for over a million Australians.
People on the autism spectrum see, hear, feel and experience the world differently. For many, simply coping with the everyday can lead to confusion, anxiety and isolation.
By coming together and taking action, we can help provide opportunities for people on the autism spectrum to participate, engage and thrive in the world around them.
Help make our steps count and show your support by donating today!
Thank you to our Sponsors Anonymous Jess And Brenden Kristy Jones Social Status Anonymous Davison Building
Bella Quinn Damon Burrows Jess & Tim Hopkins Leana Malone Diana Jones
Tayla And Michael Doug Emma Brooks Halle Mcgeachies Sheila Davies Anonymous Mindset Mastery Nlp Karen Z Ryan Lawrence Emma Hawtrey Smith Ben Eder Corporation Roux Williams Kat Pether Naomi Roberts Brett And Joanna Dicker Beck Lomas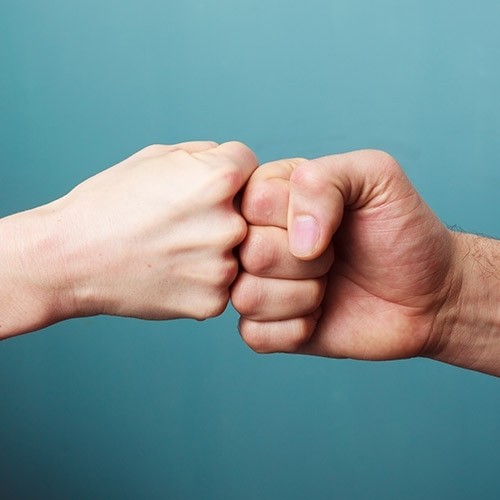 Love, Bobbie Frances Ryan De-anne Baily Cassie Dipper Sarah Jeffrey Elle Wendy & Keith Shannon Lewis Lindsay Jackson Matt Sharp Carla Mcmahon Kelly Young Anonymous
Kristy Jones Jodie ?? Aimee Narayan Karyn Graham Cody Williams Keira Ryan Aria Adams-wilcox Jen And Aj Bren & Jb
Sarah Hammersley Alana Angelina Lee Trudy Andrea Davies Lauren Proust Sam Mileto Alia + Spud Anonymous Peta Ellen Parker Kevin Hargrave Quinny
Ash And Joel Howick Anonymous Anonymous Lauren Mcbride Robi Robinson Jackie Sharp Natasha Henry Amy Richard Madison White Erin Wilkinson Britt Cheryl Steeden Bernadette Girlich Lauren Smith