LAST day!
Well done US!
Today is the last day on our Walk for Autism Challenge.
A HUGE thank you to all those that got involved, counted steps, rallied sponsors and wore the Green shirt proudly.
We absolutely B L I T Z E D our team goal of $1000.
I'm so proud to be work with you all.
OPPS ROCKS.
Nearly 4K
Such AMAZING effort Team OPPS. We are  $39 short of $4000.
The walk ends Sunday,  keep logging your  steps till then. 
THANKS again for your support. 
Walkers on duty
Great  to  see so many kids and staff  enjoying breaktimes while getting  their  steps up! The kids loved the music and it was great to hear some classics.... Walk like and Egyptian and I would walk 500 miles!
We are 13th on the workplace leader boards! Great work everyone!
Green T shirt Tuesday
Hi everyone
Now that we have had orange day and purple day it's time to get the good old green  shirt back out!
Wear your  green shirt tomorrow and watch how many more steps you get. OK,  so many not but wear it anyway.
Must go iron mine now!
IT'S TODAY
It's time to jump up  out of bed and start getting up our steps for Autism.
Remember to log your steps each day.
Goodluck!
Team OPPS Superstars
WOW! 
Thank you Team for your absolutely incredible support. 
We are $2000 over our goal!
Remember to log your steps from Sunday and wear your green shirt on Tuesday. If your shirt hasn't arrived, we can wear it again for a team photo OP.
Have a great weekend.
Goal Exceeded
Way to go Team OPPS! 
We are $1500 over our goal. Thank you for your overwhelming  support. 
The walk officially kicks off this Sunday, however walk and track your steps whenever it suits you. If you have your beautiful green t shirt, wear it on Friday to show  the Support unit team spirit. 
For now, keep walking, track your steps and gathering your sponsors.
Thanks for getting behind this great cause.
Goal Reached
Hi everyone,
We have reached our goal of $1000 easily. Thanks to everyone who has registered and donated to this great cause.
Please let me know if you need any help registering.
If you have registered and reached a donation of $50 your t shirt should be on its way so look out for it!
Keep stepping up Team OPPS and collecting sponsors. 
Team OPPS
Hi team,
 We are well on our way to reaching our goal. Thanks to those who have registered and have donated to this great cause.
Enjoy your weekend.
Support our Walk for autism
We've stepped up to Walk for autism to help create a world where no-one on the autism spectrum is left behind. 
We'll be challenging ourselves to each walk 10,000 steps a day for 8 days while raising much needed funds to support people on the autism spectrum.
An estimated 1 in every 70 people is on the autism spectrum. Along with their family members, this means autism is a part of daily life for over a million Australians.
People on the autism spectrum see, hear, feel and experience the world differently. For many, simply coping with the everyday can lead to confusion, anxiety and isolation.
By coming together and taking action, we can help provide opportunities for people on the autism spectrum to participate, engage and thrive in the world around them.
Help make our steps count and show your support by donating today!
Thank you to our Sponsors Danielle Spiteri Anonymous Debbie Xiberras Bionda Cimone Natasha Farrugia Chris Walsh Annamaria Cimone Ashley Fiorenza Trent Finnerty Steph Selakovic Kylie Buhagiar Mitch Joelene Xiberras Filippo Julie Cimone Jodie Jacquiann Woods Bruce Leplaw Anthony Muscat Peter Watson Lili Murhan Kylie Coughlan Jacquie Nelmes
Jodie Nguyen Stuart Betts John Tammy Bons
Jonathan Griffiths Christine Szaitz Carla Papandrea David Leadbeatter Kylie Walsh Kerran Young Kristie Banfield Veronica Said Danielle Griffiths William Leanne Piper Carol Valentine Sonia Brennan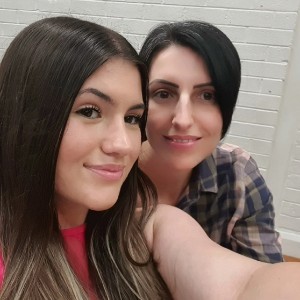 Aneta Mitrevski Liz Scott Jane Vella
Mary Axiak Lauren Browne Colleen Minihan Christine Jones Nicola Papandrea Bailey Farken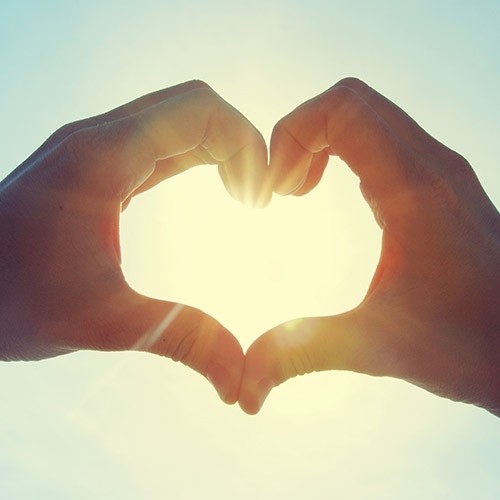 Ev Kaye & Arvey Nicole Sumner Belinda Allard Kerry Boland Michelle Simonelli Chris Walsh Joan Wyman Jen Tanner Delicata Family
Raeonie Sullivan Carly Lacey Heather Loomes Sonya Dare Kylie Dalton Donna Sheehan Kim Mariani Anonymous Heidi Wilson Karen Tonkin Nicole Ede Cassie Hirka Tenayah Nelmes Melissa Peters Yasar Raiti Kristina
Heather Loomes Beka Atkins
Fiona Dempsey
Belinda Kyriacou Jason Trillo Alissa Jones Samantha Pellegrino Shirlee Young Adam Walsh Amanda Duvey Callum Walsh Karina Sarah Davis Sam Said Kylie Walsh Melissa Power