Support our Walk for autism
We've stepped up to Walk for autism to help create a world where no-one on the autism spectrum is left behind. 
We'll be challenging ourselves to each walk 10,000 steps a day for 8 days while raising much needed funds to support people on the autism spectrum.
An estimated 1 in every 70 people is on the autism spectrum. Along with their family members, this means autism is a part of daily life for over a million Australians.
People on the autism spectrum see, hear, feel and experience the world differently. For many, simply coping with the everyday can lead to confusion, anxiety and isolation.
By coming together and taking action, we can help provide opportunities for people on the autism spectrum to participate, engage and thrive in the world around them.
Help make our steps count and show your support by donating today!
Thank you to our Sponsors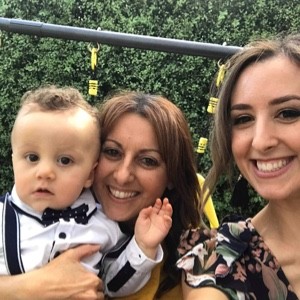 Parkside Landscapes Andrew Scicluna Andrew & Corinne Sculli Borella Kitchens Anonymous Leonard Borg
Ray Stivala Bert Lou Vella Anonymous Anthony & Bridget Imrie Richard Gil Peter Georgiadis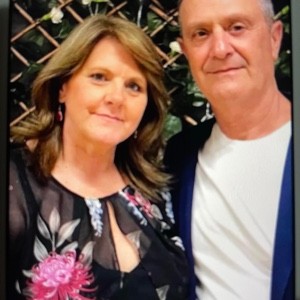 Barbara Scicluna Brooke & Nick Samir B. Caroline Suhardjono Rita Meier Niv & Nik Susan Flordeliz Bruno D Ben, Melissa, Sophia, Ella & Lana Stivala Dee Tania. James Steel Margaret $50 Lourdes $20 Joyce $20 Anonymous Sherise Scicluna Melisaa Dunmall Mark Ward Chantelle Dickson Matt, Kate, Bel And Ryder Ken Hannah Al Young T S Sheideh Gorgievski Lydia Nathan Xuereb Trevor Watt Aaron Sandilands Susy Anna Gallard Rebecca Delia Kimmy Tran Amy And Daniel Vijay Johnson Shenae Calleja Brenda Ferguson Michael Semovski Doreen Scinto Constantinos Lambrou Rahul Patel Russell Wood ? Luke Adams The Kings Helen Stivala Edmund Chew Mel Baldetti Shirley Spooner Anonymous Briohny Romano Giovanni Romano Mel P T Tinklers Sahan Fernando Loreen Calleja
Krystal Stivala Cathy& Joe Theuma Luka Woods Ganga Wijetunga Stevyn Walder Belinda Stojanovski Rochelle Scouller Michelle Korenko Anonymous
Amy Sidiropoulos Ashleigh, Jesse, Alaska & Indiana Pauline Camenzuli Tania James Steel Tania James Kylie Todd Kylie Todd Jaysen Crocker Hayden Dunlop
Anonymous Christine Michelle Richardson Brigitte And Nick James Fazzino Bonnie Wake Debbie Borg Anonymous Luisa Borg Clare & Charlie Kristina & Nina Elizabeth Talevska Annette Camilleri Mary Stivala Jelena Railic Tim Procter Steph G Jacqui Jones Sohreh Sohrabi Tara Welsh Jo Beare Taryn Fauser Taryn Fauser Helen Muscat Ashley G